Update autumn 2022
New tracks. You can listen to 2 new tracks we've recorded in 2021: Far or near and She's my girl. I recorded the 2 songs with Michael Gustorff on bass and fretless bass and Inigo Grimbergen on drums. I hope you enjoy them!
In august the 26th 2020, Vincent Gal, our drummer-percussionist for over 20 years, passed away. I am grateful to have been able to experience him as a friend and musician through life events and our unforgettable performances, both in the Netherlands, Germany and Scotland.

With our new drummer, a worthy successor to Vincent, Inigo Grimbergen, the band is doing gigs with a new dynamic repertoire. For bookings, please send me an e-mail: info@bernardbrogue.com
I am really enjoing performing again for you, solo, as a duo or with the band.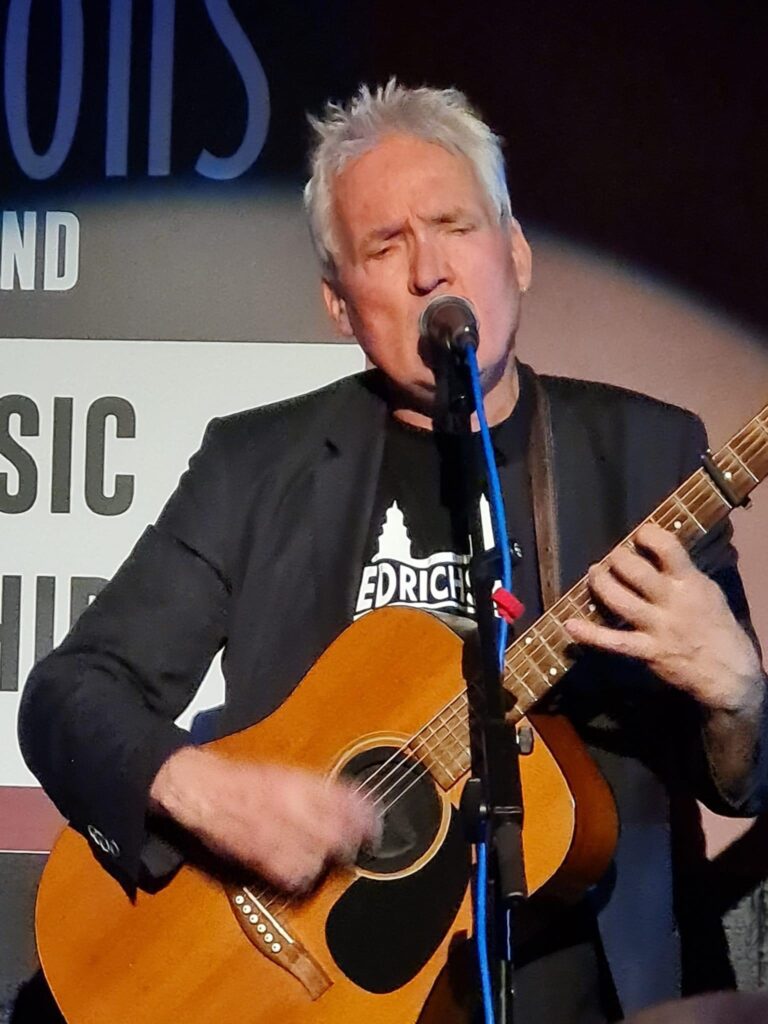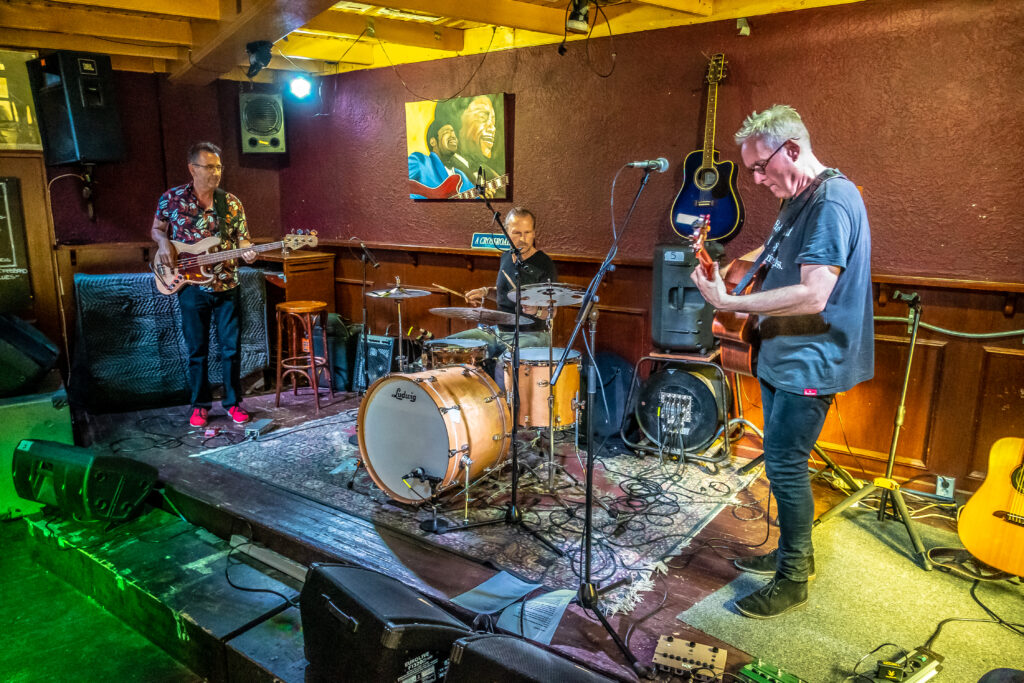 Bernard Brogue, solo live & stream from Artliners, Berlin, 8-9-2022
https://www.youtube.com/watch?v=3ZdOnIFik5s
WHAT OTHERS SAY…
"It would be easy to say that listening to a typical Bernard Brogue track like Birdwatching conjures up the same mood as Solid Air or Pink Moon but nowadays there are a multitude of singer songwriters who invoke the names of John Martyn and Nick Drake in an effort to share in their magic and give the impression that they stand on the shoulders of those giants.
I've been lucky enough to have co-written several songs with Bernard and I've seen that effort provide us with songs of which I am immensely proud. It's sad to say but almost inevitable that, in this day of marketing and consumerism, even someone as individual as Bernard has to be filed under a particular category in order to be heard and so, if I was drawn, I would say his music could best be described as Celtic jazz, which he sets against contemporary lyrics that let us into his wandering heart. Now that is unique."
Tom Fairnie, Edinburgh.
"(Brogue's) songs are full of emotion, warmth and devotion… sometimes comfortless and mysterious, but always with a catchy melody line. The biggest compliment I can give to Brogue is that he is reminiscent of Nick Drake without being a straight replica."
Newfolksounds, dec. 1999
"With his combination of folk and jazz singer-songwriter Bernard Brogue is popular in the Netherlands and in Scotland (…). On Trick of light you can hear why: the man knows how to write good, catchy melodies."
Music Maker, dec. 2013
Bernard Brogue Band im Culucu Kleve
Bernard Brogue – Singer-Songwriter britischer Prägung – gab sein Debut im Culucu.. Angereist mit Michael Gustorff (Bass), Vincent Gal (Percussion) und einem Bundle eigener Songs aus inzwischen drei veröffentlichten Alben, bot das Trio dem Publikum eine ganz speziellen Abend. Die Musik passte nicht so richtig in irgendeine Schublade. Er selbst bezeichnet seinen Stil als Celtic Jazz, spannend und hörenswert allemal, außerdem ein wohltuender Kontrapunkt zu sonst eher lautlastiger Mucke.
Bernard Brogue Band in Culucu Kleve
Bernard Brogue – singer-songwriter with British influences – made his debut at Culucu, Kleve (Germany) .. Arrived with Michael Gustorff (bass), Vincent Gal (percussion) and a bundle of their own songs from three albums that have now been released, the trio offered the audience a very special evening. The music didn't really fit into any drawer. He himself describes his style as Celtic Jazz, exciting and always worth listening to, as well as a pleasant counterpoint to otherwise rather loud music.

(Review concert nov. 2019)
Bernard Brogue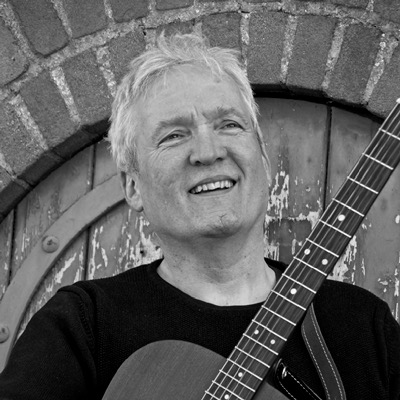 Bernard Brogue is a singer /songwriter, reminiscent of John Martyn, Nick Drake and Bruce Cockburn. He performs both solo and with his band with Michael Gustorff on fretless bass, Rob Lokhorst on saxophones and flute and Vincent Gal on drums and percussion. In august 2020 Vincent Gal, drummer & percussionist passes away. In 2022 Inigo Grimbergen, on drums, joins the band.
In 1996 his song 'Down River', (later released on 'Birdwatching' ) has been voted second in a very high standard singer-songwriters contest at the Edinburgh International Festival. This achievement brings him to London for a small but successful solo tour (the legendary Bunjies folkcellar, The 12 Bar).
September 2006 he releases his second CD 'Escape the day' and the single ' Not before Christmas', which has been broadcasted on several Dutch radio-stations. Other projects follow (2013 'Trick of light', 2017 'Laif o laif', in the Groningse dialect with Tammo Tamminga).
In august 2013 he does a magical performance at the Edinburgh Fringe Festival at St. Cecilia's Hall, Scotland's oldest concert hall. Bernard tours both solo and with his band in the Netherlands, the UK and Germany (Berlin).
Michael Gustorff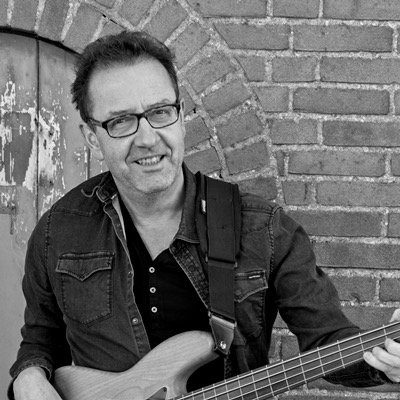 Born 1958 in Leverkusen (Germany), is a well-known and highly respected performer throughout Europe. He has been considered one of the finest jazz violinists in contemporary jazz before he switched from the violin to the bass guitar. Michael has often been featured as a guest soloist with major bands and orchestras, among them the radio big bands of Berlin and Frankfurt, the Millennium Jazz Orchestra, Dick de Graaf Septet, Trio Nuevo, Michael Gustorff Quartet and The Gust. He has worked with famous musicians such as Jiggs Whigham, John Taylor, Ted Nash, John Engels, Henk Haverhoek, Bert van den Brink…. to name a few and has played festivals and clubs all over Europe, Canada and Asia (Deutsches Jazz Festival Frankfurt, Leverkusener Jazztage, North Sea Jazz Festival, Dublin, Imatra, Montreal, Vancouver, Toronto, Quebec, Bangalore, Barcelona, Helsinki, Madrid, Seoul..).
Michael can be heard on numerous CDs. For more information about his career as a violinist, please visit: www.gustorff.com. His great expertise as a soloist provides him with the unique insight into what singers and soloists need on stage and how to support them the best as a bass player. Michael Gustorff teaches Improvisation, Jazz Ensembles, Band Coaching and Mental Training at the 'ArtEZ University of the Arts' in Arnhem, The Netherlands. He also worked as a teacher at the Codarts Conservatory Rotterdam, The Netherlands from 1990-1997 and the 'Hochschule für Musik und Tanz' Cologne, Germany from 1992-2016
Inigo Grimbergen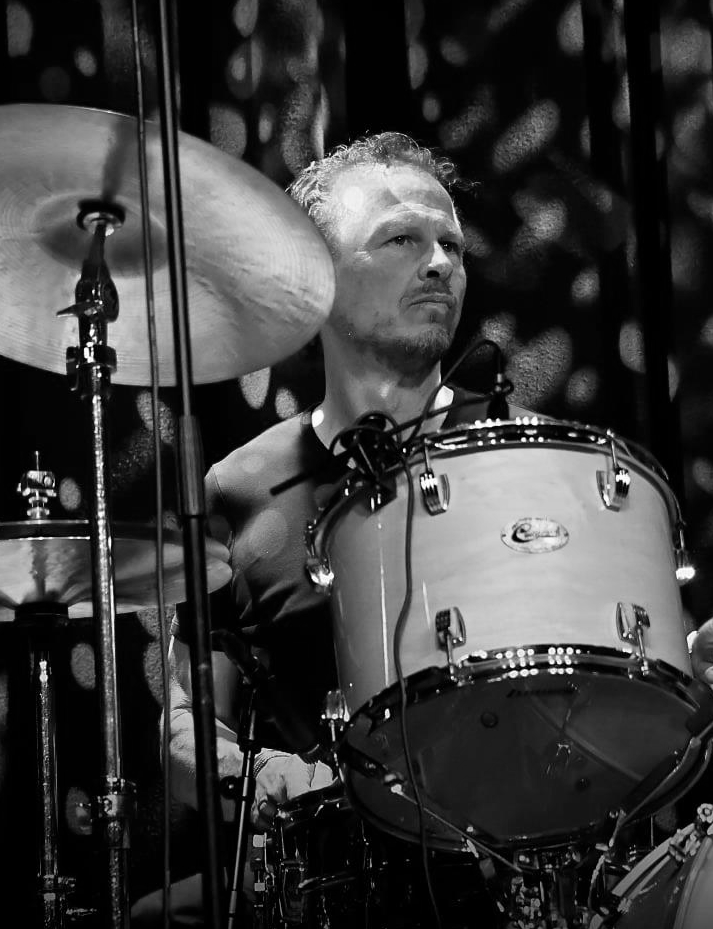 Inigo was fascinated by music in general and the drums particulary from a very young age.
After winning the Grand Price of the Netherlands with popband Longstoryshort he toured with that band for several years.
Then he got more interested in jazz and improvised music. He started working within the Amsterdam jazzscene. He worked several years with Jaap Dekker in Dutch concert halls and festivals. In 2000 he joined the Deep River Quartet with whom he toured in Holland as well Scandinavia, Belgium, Germany & Switserland till 2013. All the while playing theatreshows made especially for children, gigging in partybands and swinging with `The art of swing`. So this very versitile mix of styles en genres is something that is very characteristic of him. He likes to play rhythmic, groovy and something imaganative suited for the musical situation at hand. This makes him an ideal drummer for the sensitive, gloomy, darkish music of Bernard Brogue.
26-08-2021 Bernard Brogue (solo) – Artliners, Gärtnerstr 23, 10245 Berlin, Germany, 20.00 (free) .
10-09-2021 Bernard Brogue (solo) – Cultureel Cafė, Schenkerij de Beurs, Marktplein 14, 4191 AC Geldermalsen, 20.30 (free).
25-09-2021 Bernard Brogue & Tammo Tamminga in Concert – Bij Jacobs, Borgweg 9, 9914 PC, Zeerijp, 20.00 (€10,-).
23,24-04-2022 Bernard Brogue (solo) – Cultuur bij je Buur, Apeldoorn . T.b.c. https://cultuurbijjebuur.nl/programma/
19-05-2022 Bernard Brogue (solo) – Artliners, Gärtnerstr 23, 10245 Berlin, Germany, 20.00 (free) . Also on livestream:
https://www.youtube.com/watch?v=VWphScVBMNs
29-05-2022 Bernard Brogue (duo) – with Michael Gustorff, fretless bass. – Centraal Ketelhuis, Soesterweg 320, 3812 BH Amersfoort , 14.00 (free) https://www.centraalketelhuis.nl/
21-06-2022 Bernard Brogue (solo) – support for Darden Smith Marmions Place at the wynd, Buccleuch Street, Melrose, United Kingdom . Doors open 7.30 p.m. £10,-
26-06-2022 Bernard Brogue Band – Bluescafé, Nieuwstraat 74A, Apeldoorn, 16.00 (free). CANCELED
16-07-2022 Bernard Brogue (solo) – Bospodium, Oordfestival, Park West, Emmeloord, 22.30 https://oordfestival.nl/
4-09-2022 Bernard Brogue Band – Bluescafé, Nieuwstraat 74A, Apeldoorn, 16.00 (free).
8-09-2022 Bernard Brogue (solo) – Artliners, Gärtnerstr 23, 10245 Berlin, Germany, 20.00 (free) . With livestream.
21-10-2022 Bernard Brogue (solo) – Radio Rooms, 95 Mainst. Tweedmouth, Berwick-upon-Tweed, UK. 8.00 p.m. (free)
26-10-2022 Bernard Brogue (solo) – The Curnucopia Room, 4 Tower Dykeside, Hawick, Roxburghshire, TD9 9EA
27-10-2022 Bernard Brogue (solo) and others (session), Queens Head, 22-4 Cross Wynd, Hawick, TD9 9EG.(free)
30-10-2022 Bernard Brogue (solo), Tom & Jane Fairnie and others – commemoration East Lothian witches.
4-11-2022 Bernard Brogue Band, Finnegan's Pub & Restaurant, Hoofdstraat 176, Apeldoorn 9.00 p.m. (free).
Future gigs:
8-1-2023 Bernard Brogue – Lazy sundayafternoon, Finnegan's Pub & Restaurant, Hoofdstraat 176, Apeldoorn. 3.00 p.m. (free).
17-03-2023 Bernard Brogue Band – Cultureel Cafė, Schenkerij de Beurs, Marktplein 14, 4191 AC Geldermalsen, 20.30 (free).
16-6-2023 Bernard Brogue Band – Culucu, 16 Hohe Straße 123, 47533 Rindern (bei Kleve, D) 9.00 p.m.
Bernard Brogue – What I'm looking for (on Spotify)



Apeldoorn, The Netherlands
Email: info@bernardbrogue.com